Spa in Suffolk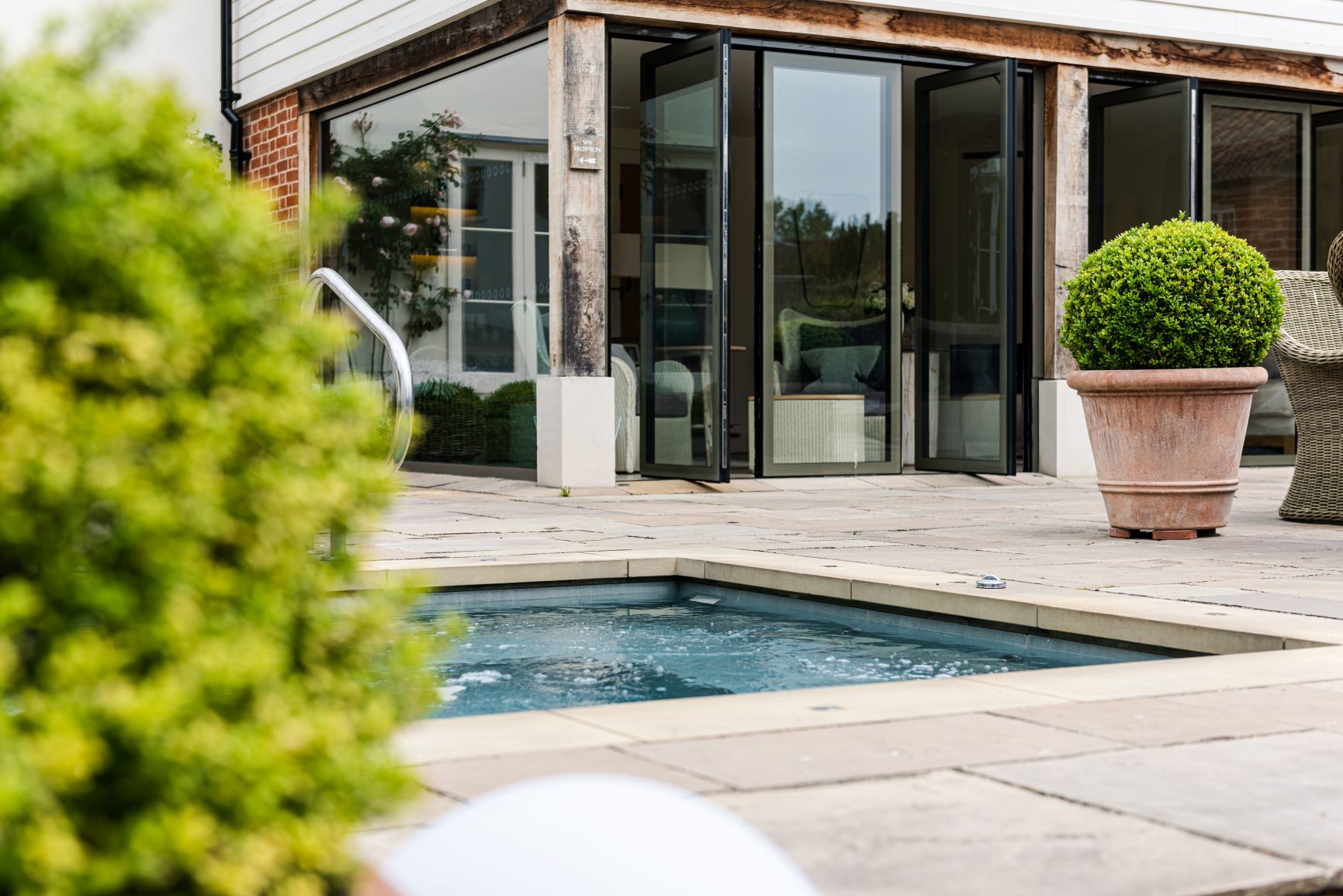 Welcome to Weavers'
Your holistic holiday awaits at Weavers' House Spa. Our bijou boutique spa packs some seriously slick, bespoke service and tranquillity into our curated treatment collection. Our spa hideaway tucked into the magical 'wool town' of Lavenham, is the ideal location to let stress sleep, and relaxation begin.
Weavers' House Spa facilities are open between 9am and 6.30pm daily, with the last entry at 5.30pm. We kindly ask that guests shower in time to be able to leave the spa by 6.30pm.
The Spa Boutique is open until 7pm daily.
Booking the spa facilities for hotel residents
We no longer take bookings for use of the spa facilities ahead of arrival, but please do call us from your room, our extension number is 117, just to check how busy we are. Whilst we no longer restrict numbers, if we are particularly busy, we may recommend delaying your arrival time in order to enjoy the full exclusivity experience of Weavers'.
Spa Offers
Browse our latest spa offers by clicking the button below.
Spa Offers
THE DETAILS MATTER…
Let's be well beings, with a little help from our Weavers' Folk! Dedicated to those tiny touches that make one giant difference, your experience with us will be unique, and that's what makes us everyone's favourite spa.
OUR MANTRA…
We believe that your spa journey should begin with an 'invisible hug'. Our team give authentic smiles and service to welcome you into our spa space. Whilst you are with us, it will feel like home. We provide fluffy white robes and slippers too, so you can leave the outside world at the door.
*Take our slippers home, and re-use them – do your bit to help the planet.
YOUR SPA JOURNEY…
In the beginning… enjoy your dairy free smoothie shot, freshly prepared in our spa lounge pre-treatment. Our therapists will then perform a consult to tailor your treatment because we believe 'talk time' is essential. Then relax into your hydrotherm heated water mattress where we lull you into tranquillity, cocooned in a comforting duvet in the colder months. Then, to gently awaken the senses post treatment, enjoy a sorbet as we complete your experience with a loose-leaf tea and sugar fix just for you.
Celebrating? Oooohhh! Congratulations, tell us and we'll have a treat for you.
THE WEAVERS' WAY…
Our curated treatment collection has been designed with a heavy dose of wellbeing. Harnessing our experiences, we can see how spa-aaahhhing has changed, now woven into lifestyle and a new way of 'being'.
OUR SPA PARTNERS…
Weavers' partners with brands that speak to our soul.  Ethically sourced, quality ingredients, to deliver an unforgettable guest experience. Our specially selected spa partners are held in high regard, as the people behind their brands are passionate about people too. We choose to partner with a brand based on their core values for our planet, our people and our own mantra.
Temple Spa, TEMPLE SPA is a luxury British skincare brand with a full top-to-toe offer of beautiful treatments from unique high performance, results driven facials to problem solving massages and sleep inducing experiences. Born out of our love of the Mediterranean, everything they do is inspired by this special region; the people, the food, the lifestyle and the landscape are infused with such a special energy.
Tribe517, a collection of ethical loveliness. The alchemy in the base ingredients in these tribal wonder treatments are premium grade, natural, fairly traded and organic wherever possible. Environmentally conscious – these are vegetarian, planet friendly products, safe for the planet and safe for you. Bees, Honey and Beeswax – Tribe517 respect the rights of bees to wild-harvest at their leisure and to produce honey at their own speed.
Memberships at Weavers' House
We have a selection of memberships designed for those who love to spa with us. Our spa membership includes usage of our Steam, Sauna, Outdoor Heated Vitality Pool, Relaxation Suites (Monday to Friday) and Spa Garden Terrace and offers a member's discount on treatments. We offer a selection of 3 memberships: Cheviot, Mohair and Cashmere, so you can reap the benefits of investing in your own wellbeing when you commit to an annual benefit with us.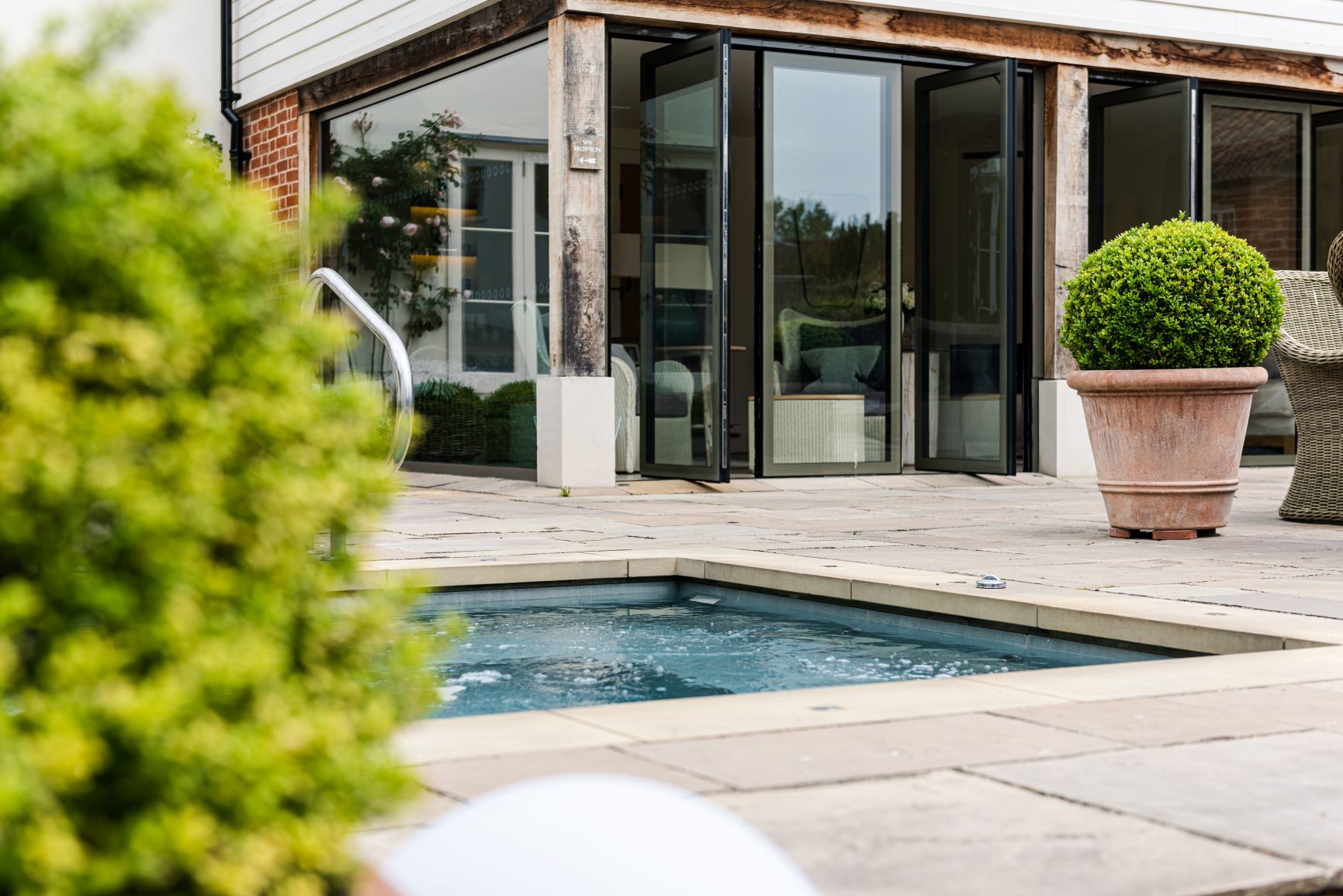 Spa in Suffolk
Welcome to our beautiful luxury spa and hotel in Suffolk, your home away from home
If you have any question please CONTACT  Us Email us at:  [email protected] Call US :(281) 697-4550
Don't Forget to Visit our Careers