Complete Natural Products Natural Solutions for Everyday Health Issues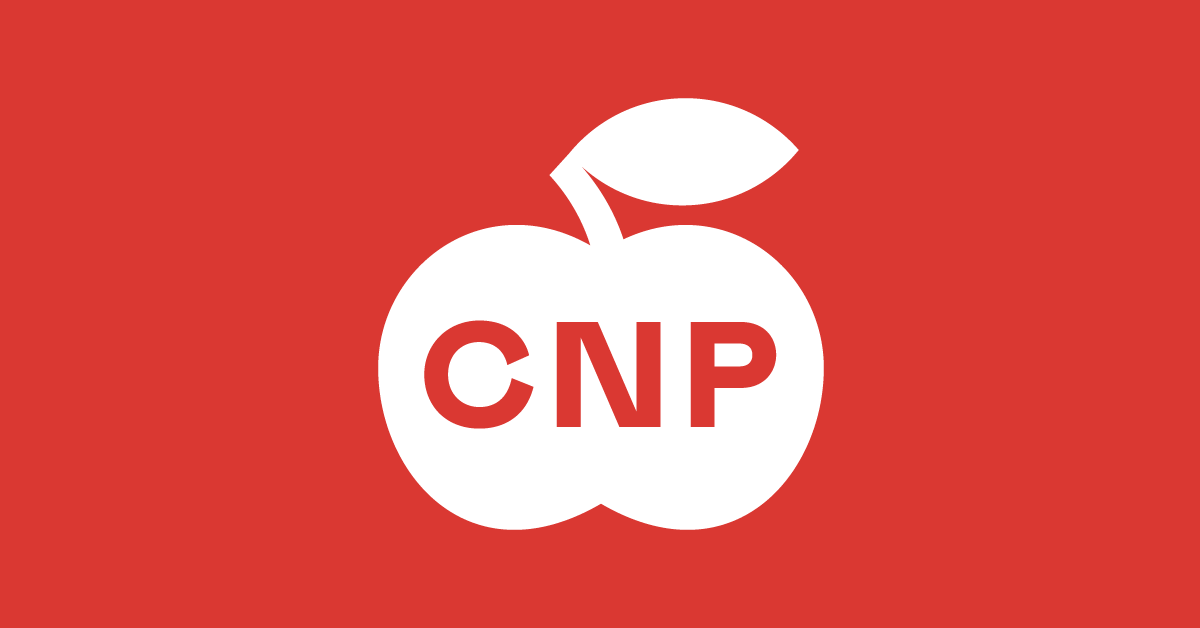 Complete Natural Products Natural Solutions for Everyday Health Issues – CNPUSA <![CDATA[ if (!!window.MSInputMethodContext && !!document.documentMode) { // CSSVar Polyfill document.write(''); document.documentElement.className = document.documentElement.className.replace('js', 'no-js'); document.addEventListener('DOMContentLoaded', function () { var elsToLazyload = document.querySelectorAll('.lazyload'); for (var i = 0; i <![CDATA[(function() { function asyncLoad() { var urls = ["https://static.rechargecdn.com/assets/js/widget.min.js?shop=cnpusa.myshopify.com","https://geolocation-recommendations.shopifyapps.com/locale_bar/script.js?shop=cnpusa.myshopify.com","//cdn.shopify.com/proxy/e3fb87e8d3189341e51cf88e2ba22fed2dd7e76a1e42c1136fe788a5a28a9293/bingshoppingtool-t2app-prod.trafficmanager.net/api/ShopifyMT/v1/uet/tracking_script?shop=cnpusa.myshopify.comu0026sp-cache-control=cHVibGljLCBtYXgtYWdlPTkwMA","https://cdn.shopify.com/shopifycloud/shopify_chat/storefront/shopifyChatV1.js?api_env=productionu0026c=%23168045u0026i=chat_bubbleu0026p=bottom_leftu0026s=textu0026shop_id=vLLBB0VcHrj69JkFixhVj493i4y-WSH5rKNb0ecP_Iou0026t=chat_with_usu0026v=1u0026shop=cnpusa.myshopify.com","https://www.dwin1.com/19038.js?shop=cnpusa.myshopify.com","https://static.shareasale.com/json/shopify/shareasale-tracking.js?sasmid=144575u0026ssmtid=19038u0026shop=cnpusa.myshopify.com"]; for (var i = 0; i <![CDATA[!function(o){o.addEventListener("DOMContentLoaded",function(){window.Shopify=window.Shopify||{},window.Shopify.recaptchaV3=window.Shopify.recaptchaV3||{siteKey:"6LcCR2cUAAAAANS1Gpq_mDIJ2pQuJphsSQaUEuc9"};var t=['form[action*="/contact"] input[name="form_type"][value="contact"]','form[action*="/comments"] input[name="form_type"][value="new_comment"]','form[action*="/account"] input[name="form_type"][value="customer_login"]','form[action*="/account"] input[name="form_type"][value="recover_customer_password"]','form[action*="/account"] input[name="form_type"][value="create_customer"]','form[action*="/contact"] input[name="form_type"][value="customer"]'].join(",");function n(e){e=e.target;null==e||null!=(e=function e(t,n){if(null==t.parentElement)return null;if("FORM"!=t.parentElement.tagName)return e(t.parentElement,n);for(var o=t.parentElement.action,r=0;r <![CDATA[!function(){if(!window.klaviyo){window._klOnsite=window._klOnsite||[];try{window.klaviyo=new Proxy({},{get:function(n,i){return"push"===i?function(){var n;(n=window._klOnsite).push.apply(n,arguments)}:function(){for(var n=arguments.length,o=new Array(n),w=0;w <![CDATA[(function e(e,n,a,o,t,r,i){function s(e,n){if(document.head){var a=document.createElement("link");e.match(/spin.dev/?/)&&(e+="?fast_storefront_renderer=1"),a.rel="preload",a.href=e,n&&(a.as=n);try{document.head.appendChild(a)}catch(e){console&&console.warn&&console.warn("[Web Pixels Manager] Could not append prefetch link tag to DOM.")}}}var l=i||[],d=null!==e;d&&(window.Shopify=window.Shopify||{},window.Shopify.analytics=window.Shopify.analytics||{},window.Shopify.analytics.replayQueue=[],window.Shopify.analytics.publish=function(e,n,a){window.Shopify.analytics.replayQueue.push([e,n,a])});var c=function(){var e="legacy",n="unknown",a=null,o=navigator.userAgent.match(/(Firefox|Chrome)/(d+)/i),t=navigator.userAgent.match(/(Edg)/(d+)/i),r=navigator.userAgent.match(/(Version)/(d+)(.+)(Safari)/(d+)/i);r?(n="safari",a=parseInt(r[2],10)):t?(n="edge",a=parseInt(t[2],10)):o&&(n=o[1].toLocaleLowerCase(),a=parseInt(o[2],10));var i={chrome:60,firefox:55,safari:11,edge:80}[n];return void 0!==i&&null!==a&&i<=a&&(e="modern"),e}(),p=c.substring(0,1),f=o.substring(0,1);if(d)try{self.performance.mark("wpm:start")}catch(e){}if(d){var u=self.location.origin,w=(e.webPixelsConfigList||[]).filter((function(e){return"app"===e.type.toLowerCase()}));for(let e=0;e-1&&(window.Shopify.analytics.visitor=a.visitor)}},onerror:function(){var n=(e.storefrontBaseUrl?e.storefrontBaseUrl.replace(//$/,""):self.location.origin)+"/.well-known/shopify/monorail/unstable/produce_batch",a=JSON.stringify({metadata:{event_sent_at_ms:(new Date).getTime()},events:[{schema_id:"web_pixels_manager_load/2.0",payload:{version:t||"latest",page_url:self.location.href,status:"failed",error_msg:x+" has failed to load"},metadata:{event_created_at_ms:(new Date).getTime()}}]});try{if(self.navigator.sendBeacon.bind(self.navigator)(n,a))return!0}catch(e){}const o=new XMLHttpRequest;try{return o.open("POST",n,!0),o.setRequestHeader("Content-Type","text/plain"),o.send(a),!0}catch(e){console&&console.warn&&console.warn("[Web Pixels Manager] Got an unhandled error while logging a load error.")}return!1}},y=document.createElement("script"),m=h.src,g=h.async||!0,v=h.onload,b=h.onerror,_=document.head,S=document.body,y.async=g,y.src=m,v&&y.addEventListener("load",v),b&&y.addEventListener("error",b),_?_.appendChild(y):S?S.appendChild(y):console.error("Did not find a head or body element to append the script")})({shopId: 70887997718,storefrontBaseUrl: "https://cnpusa.com",cdnBaseUrl: "https://cnpusa.com/cdn",surface: "storefront-renderer",enabledBetaFlags: ["web_pixels_async_pixel_refactor"],webPixelsConfigList: [{"id":"shopify-app-pixel","configuration":"{}","eventPayloadVersion":"v1","runtimeContext":"STRICT","scriptVersion":"0559","apiClientId":"shopify-pixel","type":"APP"},{"id":"shopify-custom-pixel","eventPayloadVersion":"v1","runtimeContext":"LAX","scriptVersion":"0559","apiClientId":"shopify-pixel","type":"CUSTOM"}],initData: {"cart":null,"checkout":null,"customer":null,"productVariants":[]},},function pageEvents(webPixelsManagerAPI) {webPixelsManagerAPI.publish("page_viewed");},"https://cnpusa.com/cdn","browser","0.0.352","596341d0w7f760444pf8dd6477mf2838468",["web_pixels_async_pixel_refactor"]);]]> <![CDATA[(function () { var customDocumentWrite = function(content) { var jquery = null; if (window.jQuery) { jquery = window.jQuery; } else if (window.Checkout && window.Checkout.$) { jquery = window.Checkout.$; } if (jquery) { jquery('body').append(content); } }; var hasLoggedConversion = function(token) { if (token) { return document.cookie.indexOf('loggedConversion=' + token) !== -1; } return false; } var setCookieIfConversion = function(token) { if (token) { var twoMonthsFromNow = new Date(Date.now()); twoMonthsFromNow.setMonth(twoMonthsFromNow.getMonth() + 2); document.cookie = 'loggedConversion=' + token + '; expires=' + twoMonthsFromNow; } } var trekkie = window.ShopifyAnalytics.lib = window.trekkie = window.trekkie || []; if (trekkie.integrations) { return; } trekkie.methods = [ 'identify', 'page', 'ready', 'track', 'trackForm', 'trackLink' ]; trekkie.factory = function(method) { return function() { var args = Array.prototype.slice.call(arguments); args.unshift(method); trekkie.push(args); return trekkie; }; }; for (var i = 0; i <![CDATA[ (function () { if (window.BOOMR && (window.BOOMR.version || window.BOOMR.snippetExecuted)) { return; } window.BOOMR = window.BOOMR || {}; window.BOOMR.snippetStart = new Date().getTime(); window.BOOMR.snippetExecuted = true; window.BOOMR.snippetVersion = 12; window.BOOMR.application = "storefront-renderer"; window.BOOMR.themeName = "Baseline"; window.BOOMR.themeVersion = "2.6.0"; window.BOOMR.shopId = 70887997718; window.BOOMR.themeId = 149741764886; window.BOOMR.renderRegion = "gcp-us-central1"; window.BOOMR.url = "https://cnpusa.com/cdn/shopifycloud/boomerang/shopify-boomerang-1.0.0.min.js"; var where = document.currentScript || document.getElementsByTagName("script")[0]; var parentNode = where.parentNode; var promoted = false; var LOADER_TIMEOUT = 3000; function promote() { if (promoted) { return; } var script = document.createElement("script"); script.id = "boomr-scr-as"; script.src = window.BOOMR.url; script.async = true; parentNode.appendChild(script); promoted = true; } function iframeLoader(wasFallback) { promoted = true; var dom, bootstrap, iframe, iframeStyle; var doc = document; var win = window; window.BOOMR.snippetMethod = wasFallback ? "if" : "i"; bootstrap = function(parent, scriptId) { var script = doc.createElement("script"); script.id = scriptId || "boomr-if-as"; script.src = window.BOOMR.url; BOOMR_lstart = new Date().getTime(); parent = parent || doc.body; parent.appendChild(script); }; if (!window.addEventListener && window.attachEvent && navigator.userAgent.match(/MSIE [67]./)) { window.BOOMR.snippetMethod = "s"; bootstrap(parentNode, "boomr-async"); return; } iframe = document.createElement("IFRAME"); iframe.src = "about:blank"; iframe.title = ""; iframe.role = "presentation"; iframe.loading = "eager"; iframeStyle = (iframe.frameElement || iframe).style; iframeStyle.width = 0; iframeStyle.height = 0; iframeStyle.border = 0; iframeStyle.display = "none"; parentNode.appendChild(iframe); try { win = iframe.contentWindow; doc = win.document.open(); } catch (e) { dom = document.domain; iframe.src = "javascript:var d=document.open();d.domain='" + dom + "';void(0);"; win = iframe.contentWindow; doc = win.document.open(); } if (dom) { doc._boomrl = function() { this.domain = dom; bootstrap(); }; doc.write(""); } else { win._boomrl = function() { bootstrap(); }; if (win.addEventListener) { win.addEventListener("load", win._boomrl, false); } else if (win.attachEvent) { win.attachEvent("onload", win._boomrl); } } doc.close(); } var link = document.createElement("link"); if (link.relList && typeof link.relList.supports === "function" && link.relList.supports("preload") && ("as" in link)) { window.BOOMR.snippetMethod = "p"; link.href = window.BOOMR.url; link.rel = "preload"; link.as = "script"; link.addEventListener("load", promote); link.addEventListener("error", function() { iframeLoader(true); }); setTimeout(function() { if (!promoted) { iframeLoader(true); } }, LOADER_TIMEOUT); BOOMR_lstart = new Date().getTime(); parentNode.appendChild(link); } else { iframeLoader(false); } function boomerangSaveLoadTime(e) { window.BOOMR_onload = (e && e.timeStamp) || new Date().getTime(); } if (window.addEventListener) { window.addEventListener("load", boomerangSaveLoadTime, false); } else if (window.attachEvent) { window.attachEvent("onload", boomerangSaveLoadTime); } if (document.addEventListener) { document.addEventListener("onBoomerangLoaded", function(e) { e.detail.BOOMR.init({ ResourceTiming: { enabled: true, trackedResourceTypes: ["script", "img", "css"] }, }); e.detail.BOOMR.t_end = new Date().getTime(); }); } else if (document.attachEvent) { document.attachEvent("onpropertychange", function(e) { if (!e) e=event; if (e.propertyName === "onBoomerangLoaded") { e.detail.BOOMR.init({ ResourceTiming: { enabled: true, trackedResourceTypes: ["script", "img", "css"] }, }); e.detail.BOOMR.t_end = new Date().getTime(); } }); } })();]]>
Regular price Sale price
/
Add a note to your order
Discount
Subtotal
Taxes and shipping calculated at checkout
Sign up for our Newsletter below and get 15% off your first order.
Why Use Only Reputable All-Natural Supplements?

At Complete Natural Products, we're proud to say that the raw and unfiltered apple cider vinegar that we offer is made right here in the USA. That …

Why are Gallbladder Issues so common?

As each day passes, the frequency of gallstones and gallbladder sludge increases as younger and younger people are reaching out to me that are exp…

Why you Need a Gallbladder Cleanse.

Every 5000 miles or so we change the oil in our car. Why? Because the oil breaks down over time. Usually we are pretty good at taking care of our c…

What to Eat for Uric Acid Support

Many foods naturally contain Purines, which get metabolized into Uric Acid. The most concentrated source of purines is animal products: red meat s…
Choosing a selection results in a full page refresh.
Press the space key then arrow keys to make a selection.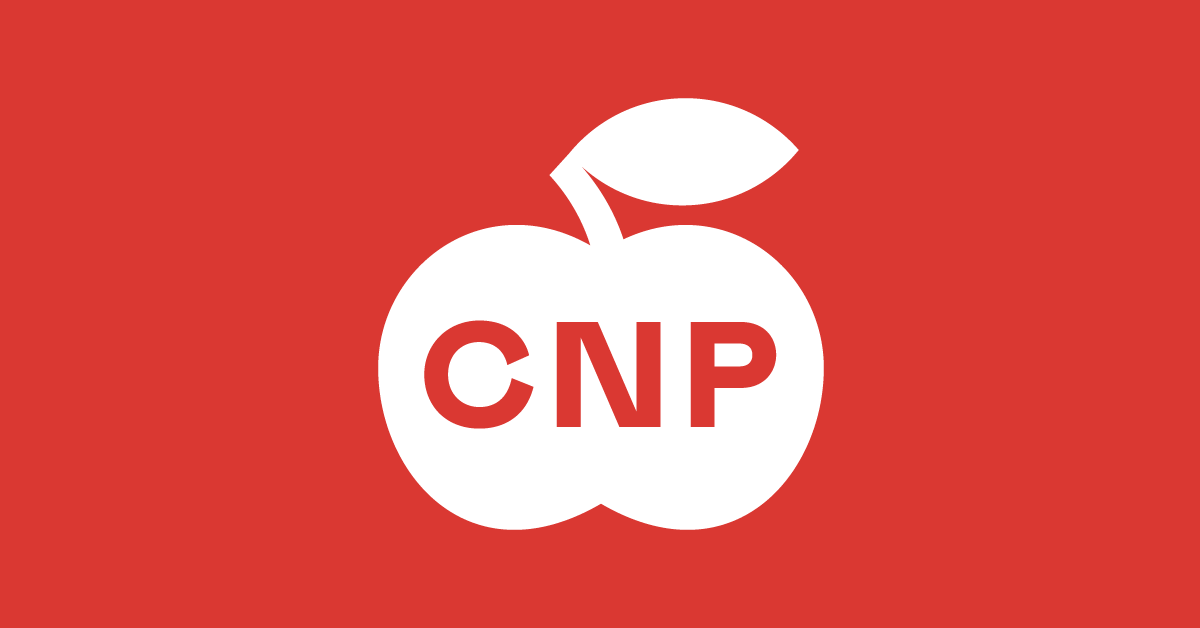 Complete Natural Products Natural Solutions for Everyday Health Issues
CNPUSA
If you have any question please CONTACT  Us Email us at:  [email protected] Call US :(281) 697-4550
Don't Forget to Visit our Careers